We are your Calgary Outdoor Kitchens expert. What is it about cooking outdoors that just makes food taste better? Maybe its the open air that increases the smell off the grill or the sense of relaxation that comes with being in nature. Outdoor Kitchens are very popular with lots of different options to choose from. They make very functional and social places to cook and gather around with friends and family. We can design and build your perfect outdoor kitchen. We offer Top Grill Outdoor Kitchens, which are made in Canada and Mont Alpi Outdoor Kitchens. Check out what we have to offer by making an appointment today!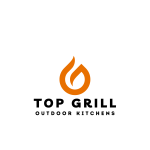 TOP GRILL OUTDOOR KITCHENS
Experience Outdoors…At Home. Top Grill Outdoor Kitchens offer a modern simple style built for the Canadian climate…kitchens that look amazing with great functional flow that are low maintenance with the durability to last a very long time. These modular kitchens are custom built to your exact design and can even be altered later with additions and changes. They feature Jackson Grills, but can be built for any outdoor kitchen appliance on the market. A great made in Canada product.
MONT ALPI OUTDOOR KITCHENS
Mont Alpi was born out of a genuine passion for the grilling industry. There is a definite need for a good all round grill that can make outdoor life fun. A versatile and aesthetically pleasing range to suit all needs. These kitchen islands are robust and expertly made to deliver the ultimate cooking experience demanded by seasoned BBQ grillers. 
Have you been thinking about a Calgary Outdoor Kitchen? If you're looking for a professional outdoor kitchen design and install company, look no further than Copper Creek. We're able to take any outdoor kitchen design concept and turn it into an amazing reality. We carry one of the largest selections of professional barbecue grills, outdoor fridges, pizza ovens, smokers and accessories. We are your one stop shop for custom built outdoor living areas,  professional barbecue grills, smokers, and so much more.